Thursday, April 10, 2014
What Series Finales Disappoint and Which End with a Bang?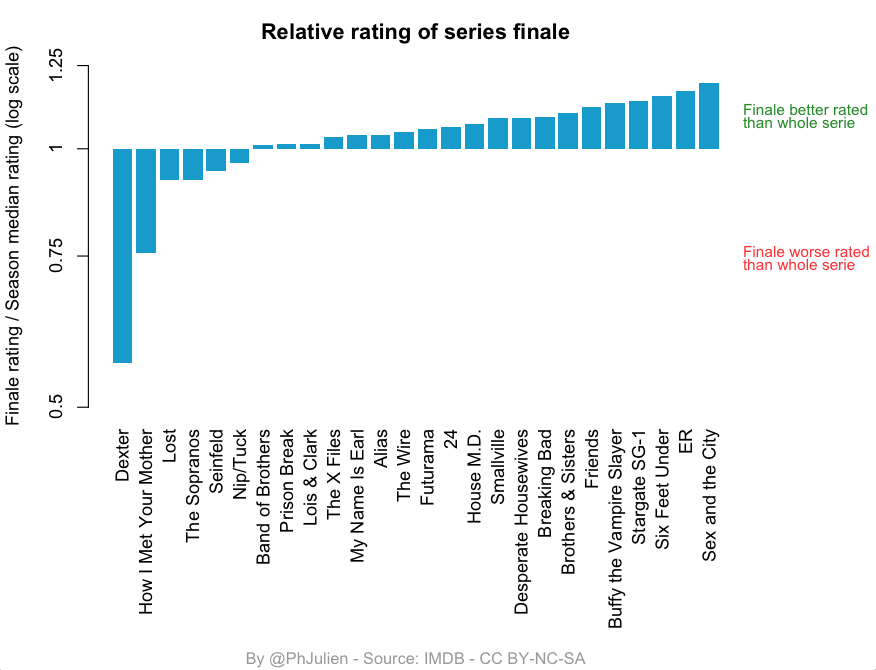 (from Philippe Julien's twitter). Thought this was somewhat interesting on a Thursday afternoon. Keep in mind, this includes many factors that don't directly have to do with the shows themselves, like the marketing and world events that could impact ratings.
Labels: trends